Daily Travel Dose
5 Reasons why you will fall in love with French Polynesia
Hello, dream vacation lovers! 
I wanted to share some info on why it is so easy to fall in love with the tropical islands of French Polynesia in the South Pacific!
I have visited French Polynesia on a land-based, as well as on a cruise itinerary, so I could find out what is really the best way to visit this paradise on earth. I wanted to figure out how I can best advise YOU so you would have the most amazing vacation of your dreams.  Let's face it, most travelers refer to Tahiti as French Polynesia and think it's just 1 tropical island somewhere in the Pacific Ocean. But did you know that French Polynesia actually consists of 118 different islands and atolls? There are different island groups as well, such as the Society Islands or the Marquesas Islands, … Knowing a bit more about them will provide you with the best info to decide which islands really match your own personal blissful vacation style.  So this is where I come in! I can help you guide you to the best "island fit" based on your tastes, budget and activities you want to experience.
5 reasons why you will fall in love with French Polynesia
1) This is not an over-touristed destination. Only about 200,000 people visit the islands in a year. This means more island bliss to yourself to enjoy. My boyfriend complained I didn't have enough pictures of myself on the beach in Bora Bora….I said: there was nobody else on the beach who could take a photo of me! (and I am not a selfie queen :))
2) You will enjoy a bit of Francewhile in a tropical paradise! Breakfast time will be the best time to experience this with freshly baked croissants, pain au chocolat pastries and crusty baguette bread. Throughout the islands, restaurants will combine tropical Polynesian cuisine with French influences. It's the best of both culinary worlds. You can take France off your "must visit list" and head straight to Tahiti instead!
3) French Polynesia's people offer heart-warming hospitality. If there is one word that you will learn quickly in Tahitian, it will be the sing-songy Ia ora na!It's pronounced "yorana" and it means hello. You will hear it throughout the day. It will be combined with a friendly smile. If you go for a walk or bike ride along the islands, locals will pass you and say hello. If you know some French (the other main language in French Polynesia) you will easily make some great connections with the locals.
4) Breathtaking natural beauty. Painters, writers, artists in general, have all been inspired by the remote beauty of French Polynesia and it's easy to see why. The area has some of the most turquoise waters in the world, combined with mountainous lush green peaks, pineapple plantations, or atolls with sugar white beaches and waving palm trees. The underwater world attracts dive and snorkel enthusiasts from all over the globe. Diving with sharks, anyone? Then Fakarava is your place to be. It's nicknamed "Shakarava" for its opportunity for many shark encounters.
5) It's the ultimate luxury destinationfor special occasion travel. The remoteness of French Polynesia combined with its dream-like natural beauty and sense of hospitality make for the ultimate setting for some of the most exclusive luxury resorts and spas. The area put overwater bungalows on the map! This type of accommodation is perfect for a honeymoon, wedding anniversary or a romantic getaway. For honeymooners who are looking for the pinnacle of luxury, there is always the Brando resort which sits on its own private island Tetiaroa. While there are no overwater bungalows at the Brando resort, you can settle into your own private villa and feel like the entire island is yours. Pure relaxation bliss…
I don't want YOU to miss out on this paradise on earth because you find all the information on the different islands and accommodation types overwhelming! As a Tahiti Specialist, I can help you select the best island itinerary for your taste, travel style and budget in the South Pacific!
You can reach out by email at info@dailytraveldose.com.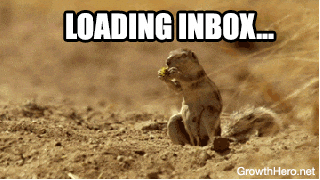 Ann